Finally….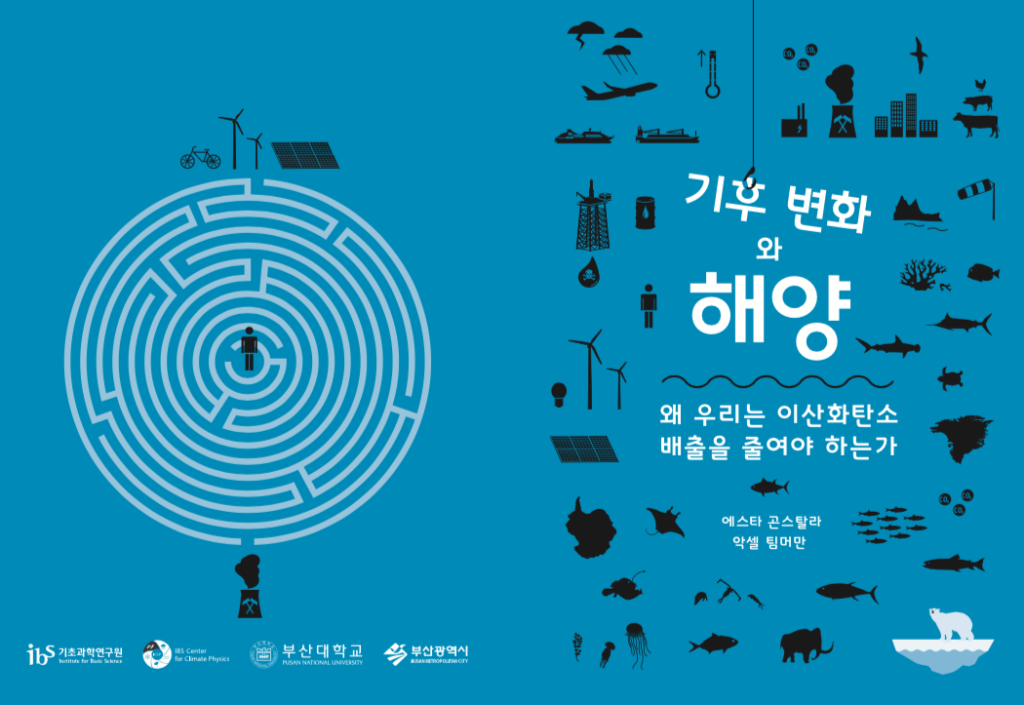 The long-awaited book, 'Climate Change and the Oceans', authored Esther Gonstalla, infographics designer and Axel Timmermann, Director of the ICCP came out.
This book, which is written for the general public in South Korea, introduces the reader to the issues of global warming, sea level rise, ocean acidification and hypercapnia in an easy-to-understand way and with lots of graphic illustrations. The authors hope to raise awareness for climate change and its effects on the oceans.
ICCP published the book with the help of Busan Metropolitan City. Free copies are available upon request from Kyungmi Park (kyungmi@pusan.ac.kr), scientific outreach coordinator of ICCP. Please click to this button below if you'd like to download the PDF file.